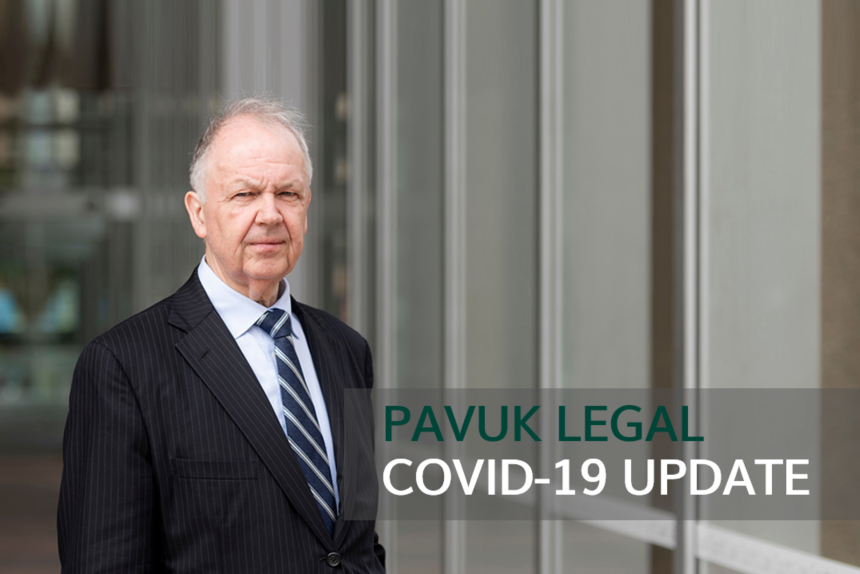 To our clients and Colleagues
In light of the unprecedented developments arising out of the spread of Coronavirus in Australia and overseas, the management of Pavuk Legal is regularly monitoring the guidelines and recommendations with a view to protect the health and the wellbeing of our staff and our clients.
We are taking immediate steps to avoid significant interruptions to day to day carriage of our matters. As such we will continue our work remotely if required.
We will cancel or postpone all interstate travel that is not essential. Otherwise, all our services will remain in place, with minimum interruption to our clients.
We wish to remind you that as we already have in place with our clients overseas, we have the facilities to have virtual meetings with our clients and other parties. We will continue conferring with our clients via a range of technological communications including video conferencing, audio communications and email correspondence.
We continue to be available via our phone numbers.
We will ask all our colleagues to now send us documents and correspondence via email only.
To our clients who do not have the facility to scan documents and/or email us please call us and we will assist you.
We are expecting that there will be further developments which would require changes to our policy and flow of work. We are committed to updating our website regularly and keeping regular communications with our clients.
We will continue to take new enquiries from clients with new cases and we understand that some matters require urgent and prompt attention. We will allow additional services in a timely manner for those matters.
We wish to thank you for your continuous trust in us and from our office to your offices and homes we wish you health and safety in these difficult times.