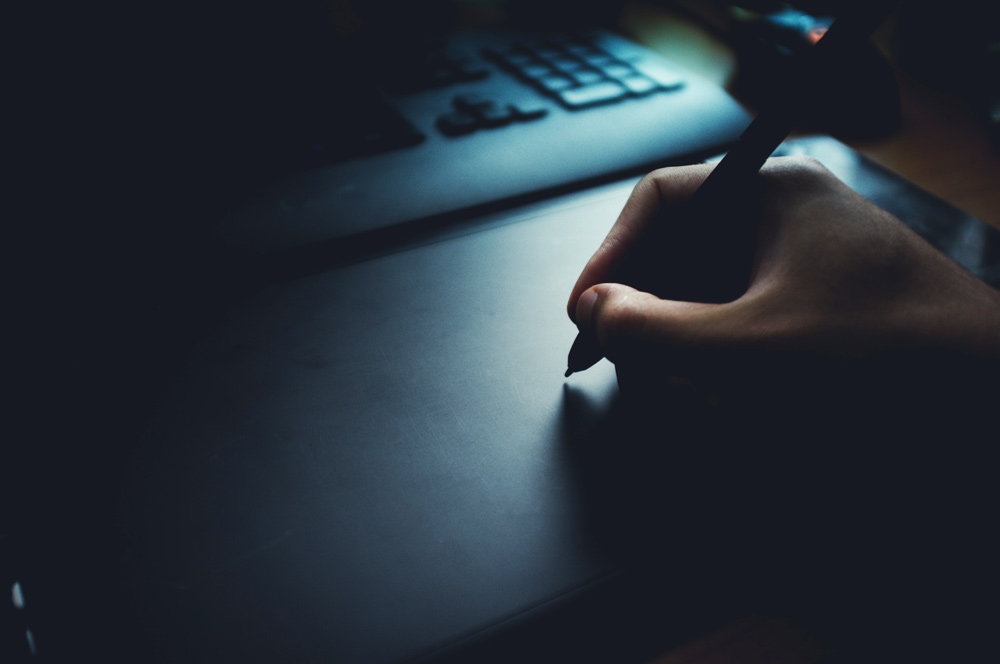 Transacting digitally might be a foreign concept to many, however individuals, businesses and government agencies transacting digitally, more than ever before. As such, legislation accepting digital signatures is constantly changing.
What follows is a brief overview of the nature of digital transactions and e-signatures and the current legal requirements in Australia if you wish to transact digitally, with a specific reference to conveyance of properties in New South Wales.
Transacting Digitally – What does that mean?
Transacting digitally can involve contracts or correspondence and the use of e-signatures to constitute valid binding agreements.
Whilst transacting digitally is a new phenomenon, it is important to understand the rules and exemptions surrounding e-signatures, to ensure that digital transactions are completed appropriately and contracts are valid and binding.
What is an E-Signature?
An e-signature is a visible representation of a person's name or mark, placed by or on behalf of the person on a document by electronic or mechanical means with an intention of the name or mark being a signature.
A person may apply his or her e-signature by accessing a document via a touch screen device and signing using his or her finger, a smart pen or a mouse, or affix a digitised image of his or her signature on the document. E-signatures do not generally include signing on paper and delivering the document by e-mail or other electronic means.
A digital signature is a special form of e-signature. There are software programs available to implement an e-platform to facilitate the digital execution of documents. This software uses a certificate-based digital ID to verify the identity of the signatory and bind the digital signature to the document with encryption. Such technology provides verification and authentication methods which can assist with the compliance of requirements set out under the relevant Electronic Transactions regulation (ETAs).
Overview of Australian Legislation
Regulation in respect to ETAs exist at State and Federal Level in Australia.
Furthermore, there are other specific transactions legislation which operate, such as the Conveyancing Legislation Amendment Act 2018 (NSW) which amends the Conveyancing Act 1919 (NSW) to allow for electronic signatures on contracts and deeds relating to land under the Real Property Act 1900 (Cth).
Section 38A of the Conveyancing Act 1919 (NSW) now allows conveyancing documents to be electronically signed and witnessed in NSW.
This includes all contracts for sale of land, deeds and leases – such documents were previously not permitted to be executed electronically under the NSW ETA.
 E-signature Acceptance in Australia
 As a general rule, e-signatures are valid in Australia in respect to the following:
If an e-signature is required as proof for a legally binding agreement, the requirement is considered to be met if:

The e-signature can be used to identify the person's signature and to indicate their intention to be bound by the agreement;
The method of an e-signature is reliable and appropriate for electronic communications. This is an objective test taking into consideration all relevant circumstances and the purpose for which the e-signature is required (otherwise there must be sufficient evidence to indicate the identity of the signor and his/her approval of the document); and
The other party of the document has consented to the use of the e-signature.
Email Correspondence
Email correspondence may constitute a valid binding agreement.
For example, a typed name on an email may constitute a valid binding agreement. In Attorney-General (SA) v Corporation of the City of Adelaide [2013] HCA 3, a certificate was required to be signed in relation to a by-law. However, the lawyer did not sign the electronic document. Only his name was on the document. It was held, the statement of the lawyer's name and accompanying email was sufficient to identify the lawyer and the certification was properly executed.
Similarly, in Kavia Holdings Pty Ltd v Suntrack Holdings Pty Limited [2011] NSWSC 716, it was held  that "the inclusion of the sender's name on the email amounted to 'signing' for the clause (providing for an option to renew in a lease). The requirement for signing is intended to identify the sender and authenticate the communication.
Exemptions
Not all documents can or should be executed using e-signatures. Some transactions will require pen to paper signatures. It is therefore important to check what transactions are exempted or cannot apply the use of e-signatures.
E-signatures Execution by Corporate Entities
Companies are governed by the Corporations Act 2001 (Cth) (Corporations Act) which is a Commonwealth legislation. Similarly, the use of e-signatures also fall under the Commonwealth ETA, which provides a list of exempt Commonwealth Laws. 'Corporations Law', now known as the Corporations Act is an exempt body of law (under the Commonwealth ETA) that does not provide for e-signatures.
Section 127 of the Corporations Act states that two directors of a company (or a director and a company secretary) may sign documents with or without the company seal. Section 127(4) also specifies that section 127 does not limit the ways in which a company may execute a document (including a deed).
However, until the Corporations Act explicitly permits the use of e-signatures, corporate entities will not be able to execute documents and deeds via e-signature. Despite the Act stipulating that the ways in which companies sign documents is not limited, companies should not take the risk using e-signatures.
Signatures that Need to be Witnessed
In most jurisdictions in Australia, the state ETA does not apply where a document is required to be witnessed. The general law concerning electronic witnessing of documents is untested. As such, any documents requiring individual signatures to be witnessed, should not be signed electronically. Nevertheless, in certain circumstances, the exemption is now modified by the Conveyancing Legislation Amendment Act 2018 (NSW) with respect to a conveyance.
Deeds
Under common law, deeds must be written on "parchment, vellum or paper". ETAs do not overrule the basic requirements of a deed. Hence, it is accepted that deeds cannot be electronically executed.
An exception to this exemption is the execution of deeds in connection with the conveyance of real property in New South Wales. As a result of the recent Conveyancing Legislation Amendment Act 2018 (NSW), New South Wales is the first state in Australia to allow deeds relating to property to be signed and attested electronically.
Documents for Third Parties or Regulators
E-signatures are accepted by some government authorities including the Australian Patent Office. The relevant authority should be consulted to determine whether that authority accepts official forms to be signed using e-signatures.
Cross Border Transactions
If you wish to apply an e-signature on an agreement in a cross-border transaction, you should ensure that e-signature is an accepted form of execution in the relevant jurisdiction.
Do's and Don'ts
When transacting digitally it is important to note the general principles that apply and the 'do's' and 'don'ts'.
Always ensure that the digital transaction you're working on allows for e-signatures. This is especially important for Companies, as the Corporations Act does not explicitly allow for e-signatures.
A name typed in an email may constitute a valid binding agreement.
If you are implementing or considering establishing e-signature platforms in your organisation, you should:

Determine whether the platform meets the requirements under the relevant ETA in the use and affixing of e-signatures; and
Ensure that there are proper security measures that have been implemented or will be established to ensure only authorised persons within your organisation may apply e-signatures.

If you are receiving or processing electronically signed documents:

You should have regard for the type of document it is and whether or not it is appropriate to accept a document signed digitally, due to the fact that documents such as deeds cannot be signed digitally nor are they valid or enforceable.
Always ensure that the relevant authority will accept e-signatures on official forms including other documents in cross-border transactions.
Always ensure that documents that require individual signatures to be witnessed, have not been signed digitally.
Additionally, keep in mind that any information regarding e-signature is considered personal information and should be collected, maintained and disclosed strictly in accordance with the relevant privacy legislation. Thus, it is imperative that your or your organisation strictly allow only authorised personnel to manage e-signatures within digital transactions.
If you require assistance and legal advice in respect to transacting digitally, our experienced solicitors at Pavuk Legal would be pleased to assist you with any digital conveyancing matters. Feel free to contact our office to speak with one of our friendly solicitors today.