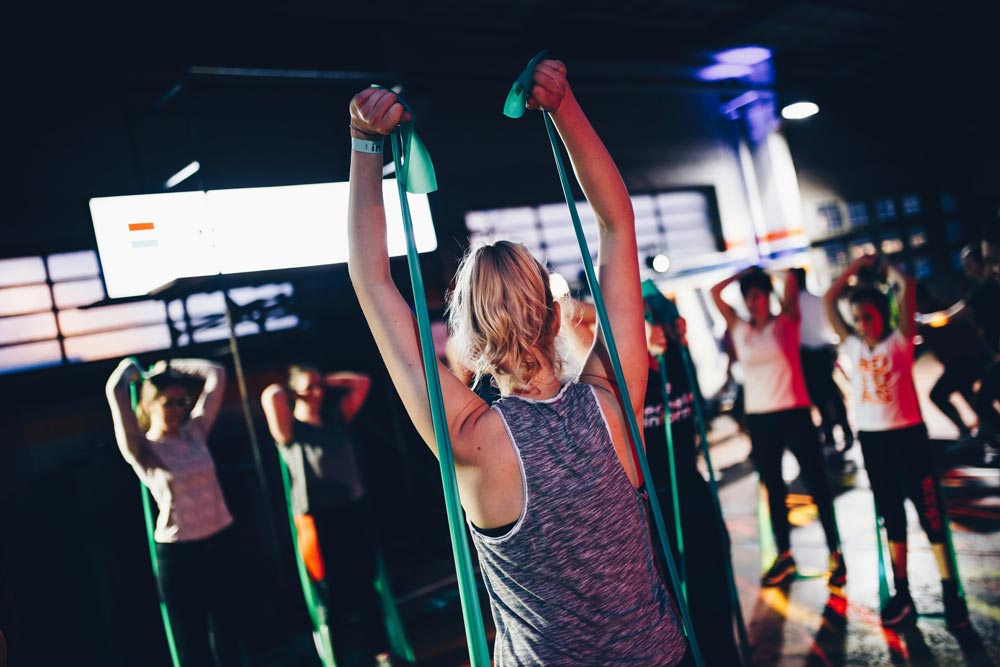 Personal training has been a growth industry over the past decade or so as time-poor people seek a more customised experience in the quest to lose weight and get fit. The result has been a lot more people starting a personal training business but anyone who does so needs to be aware of some essential steps they need to take in order to avoid later problems.
By its nature, personal training carries some risk, particularly if a client ends up injured either by undertaking a new fitness program or having an accident in an outdoor location, for instance. Thankfully many of these pitfalls can be avoided by taking some simple pre-emptive steps in setting up the business.
Qualifications
Personal trainers in Australia require a nationally recognised qualification. While a Certificate III (SIS30315) in Fitness allows you to become a gym instructor and run organised classes, adding a Certificate IV (SIS40215) allows you to train individual clients.
You may also need other licences if, for example, you're training people under the age of 18. Lots of personal trainers also like to get away from the gym and conduct classes in 'bootcamp' fashion outdoors. Doing so will generally require a permit from the local council in order to use any of its public areas for a business purpose. If you intend to use a well-known training method, such as CrossFit, you will also need to be aware that these are trademarked and certification or a licensing arrangement will need to have been negotiated in order for you to use it.
Client agreements
Perhaps most important in starting a personal training business is the need for a written agreement for clients to sign before they begin training with you. This document should set out what services you will provide the client, what the client is required to do in return (payment amounts, methods, frequency,etc.), clauses which as best as possible limit your liability, cancellation and no-show policies.
Avoid using standardised forms you might find on the internet and if in doubt, consult a lawyer experienced in business start-ups. In the field of personal training, an expert corporate lawyer will advise that any agreement should include a disclaimer that you are not responsible for the fitness outcomes of your clients, lest you leave yourself open to a charge of misleading conduct.
The agreement should also be clear that you are not responsible for any injuries to your clients and that any responsibility for their capacity to do the training, such as a medical clearance, rests with the client.
A client agreement or contract should also include a waiver in which the client acknowledges and accepts the risks of injury from physical exercise and, ideally, a medical history checklist which helps you identify people with medical conditions who might be at higher risk of injury from training. Note that this information is governed by privacy legislation in terms of how you collect, store and use a client's medical information.
The importance of insurance
Many people starting a business try to avoid the cost of insurance with the rationale that, "it'll never happen".
Because of the risks inherent in personal training, this would be an unwise decision. Those conducting a personal training business should consider either professional indemnity insurance and/or public liability insurance before they begin conducting sessions.
Indemnity insurance provides cover if a client later claims that your advice, goods or services were provided in a negligent fashion which caused them injury or loss. The client may claim against you for medical costs or loss of income, which will be covered by the indemnity policy should they be successful.
A public liability policy provides cover should a third party suffer injury or property damage as a result of the operation of your personal training business. Say you're running a class in a public park and a person who is not part of the class trips over some hand weights left beside a path and is injured. Provided you weren't negligent in leaving the weights in that place, the public liability policy will likely deal with this situation.
Business structure and advertising
The next decision will be which type of business structure to choose in setting up your business. In Australia, that is a choice between being a sole trader, a proprietary limited company, a partnership or a trust. For most people starting a personal training business, operating as a sole trader will be the simplest and most cost-effective option but it doesn't provide much protection from liability in the case a claim arises against you. Incorporating, which essentially separates you from the business, provides more protection for your personal assets in the event of legal action or debt but requires more time, paperwork and money to set up.
Gaining clients might require you to create a website. If the site is only used to promote your services, you will need to include a Privacy Policy as you will likely collect personal, medical and health information from prospective clients. You should also include your client contract/agreement so interested parties can see you have taken the time to set up professionally.
If you plan to sell equipment, clothing, supplements, online courses or other products via the site, you will need to have a comprehensive section on terms and conditions that conforms with Australian consumer law requirements.
Seek advice
There is quite a bit to do in setting up a personal training business and it's important to get it right at the start to avoid legal problems later, particularly in an industry which carries some inherent risks.
If you have any questions or concerns in this area, speak today with Pavuk Legal. We have an extensive background in advising businesses at the start-up stage and can assist with all of the points raised in this article. Call us today on (02) 9251 3611.